Kalymnos Easter report: people, crags, notable ascents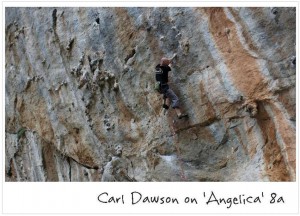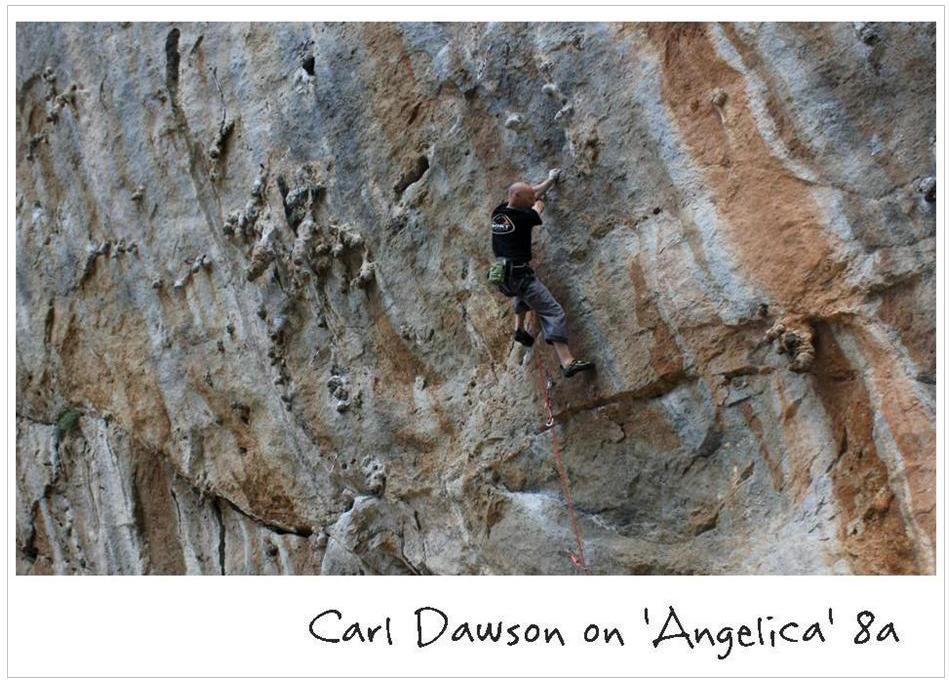 This year's Easter in Kalymnos was, arguably, the busiest so far in terms of climber arrivals, breaking all previous records for this time of year and confirming the ranking on 8a.nu of Kalymnos as the most popular climbing area in the world. The weather was a bit wet and cooler than usual for this time of year (average temperatures around 16˚ C), but climbing conditions were good and the atmosphere in Masouri and Armeos was festive and lively, the narrow street flooded with climbers in mornings and late afternoons. Our guesstimate is that roughly 1,000 climbers spent their Easter holidays climbing in Kalymnos. Every single crag had its share of climbers, including those 'out-of-the-way' crags with longer walk-ins. Sector Arhi hosted around 40 scooters daily –and twice the number of climbers— but, at the same time, lesser-visited sectors like Galatiani and Olympic Wall had their share of about 10 climbers every day. This smoother distribution of climbers between crags may be due in part to the new guidebook, in which very worthwhile but lesser-known sectors are showcased via new photos and better route descriptions, hence more fantastic cliffs and routes in Kalymnos are discovered by climbers realizing that Kalymnos does not end at Odyssey, Grande Grotta and Spartacus but features nearly 70 crags with exceptional routes of all levels. Grande Grotta too crowded for you? A slightly longer approach will take you to Sikati Cave or Galatiani, where routes of comparable style and quality are all yours. If you already have the new guidebook, make sure to consult the crag planner in the front pages to find the right sectors for your preferences.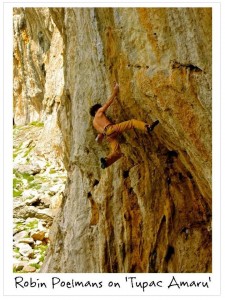 One of the most notable visits was that of 21 year-old up-and-coming Belgian climber Robin Poelmans. Robin came very close to redpointing Tupac Amaru, a very hard project –maybe harder than 9a—in Odyssey, to the left of Los Revolucionarios 9a. Ultimately, as he said, "I had to give up on the project because of one move I couldn't find the right solution for, unfortunately. I think it's possible though but I need to think more creatively I guess :)). I will come back for sure to try more and perhaps stay for longer to bolt some new lines and areas I've checked out on resting days. I can do all the moves and climb the route up to the sequence near the end and I can climb the rest of the route as well so it comes down to this move. Really hope to find a nice way to do it!"
Still, Robin onsighted several routes up to 8b, such as Gaia and Spartan Wall; he also made the first free ascent (RP) of Kerasma 8a (?) at Local Freezer, of which he cannot determine the grade ("it could be 7c but it could also be 8th grade") and which he describes as "bouldery, with some decent testing points and technical crux".
Another impressive ascent we can't help but mention was the RP of Angelica 8a, at sector Arhi, by our very own Carl Dawson (our 60 year-old Holmfirth-based friend, part-time neighbor and close collaborator here at Climb Kalymnos). Congratulations Carl, this is no small feat! You continue to inspire us and we want to be like you when we grow up : )
This entry was posted on Sunday, May 1st, 2011 at 13:20 and is filed under Kalymnos news. You can follow any responses to this entry through the RSS 2.0 feed. You can skip to the end and leave a response. Pinging is currently not allowed.
One Response to "Kalymnos Easter report: people, crags, notable ascents"