The Municipal Rebolting Project is Now Underway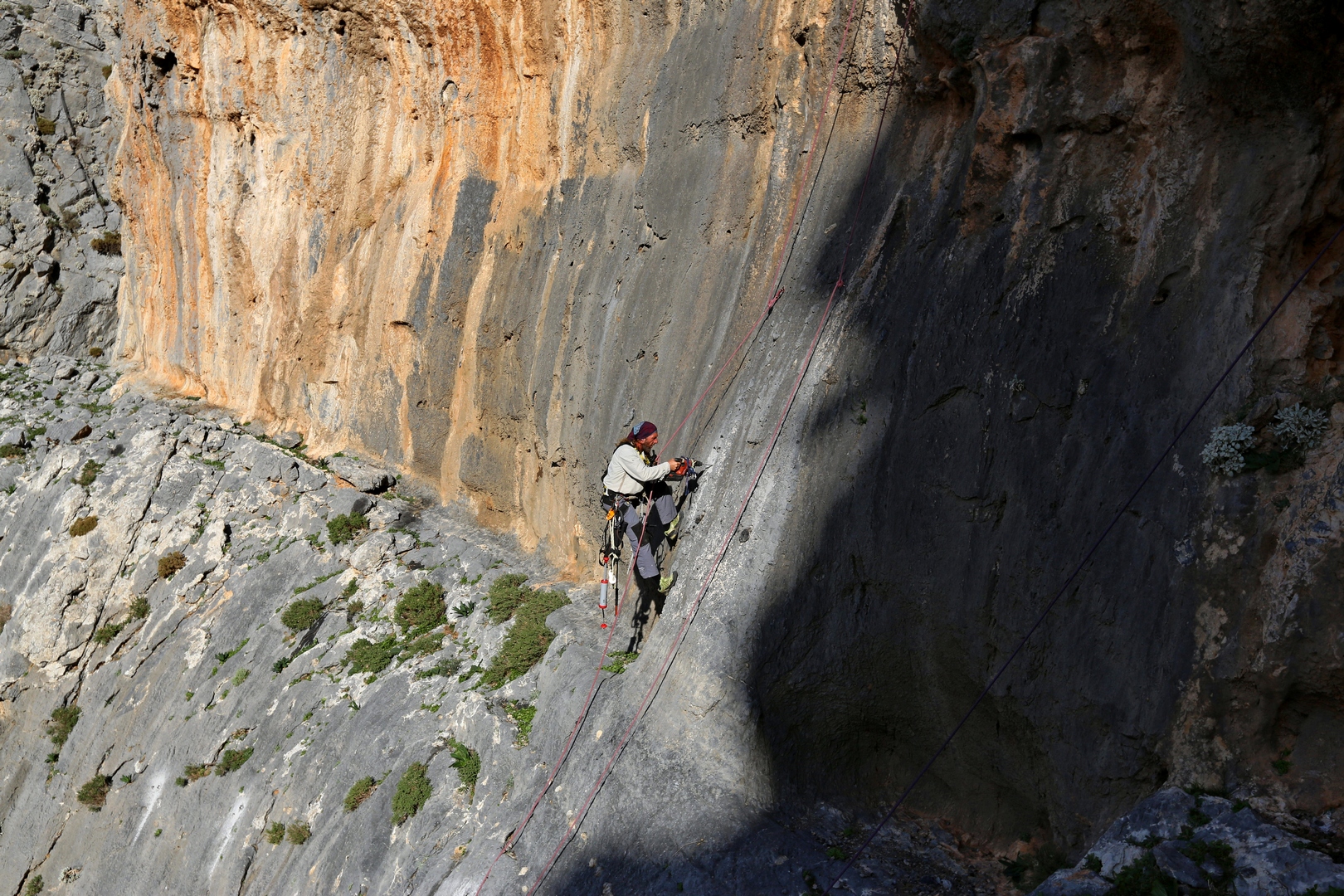 The rebolting project we wrote about a few months ago started in Kalymnos earlier this week. The project was delayed for a few months as the economy of Greece went downhill over the summer, but the gear finally arrived in mid-November and rebolting work is now underway. The first sector to be rebolted was Great Canyon, so climbers can now climb routes #1-#12 (which were "blacklisted" in the new guidebook, page 139, until further notice).

As a reminder, these are the specifications of the rebolting project:

• 2400 stainless-steel glue-in bolts (316L, 12mm) are to be used for rebolting existing routes
• 500 V-type anchors with two opposed carabiners are to replace older lower-offs
• 580 carabiners are to be placed on anchors without carabiners or used to replace worn carabiners
• 100 new routes are to be equipped using stainless-steel bolts (316L, 12mm) and V-type anchors with two opposed carabiners
• Some roadside crag markers/signposts will be added

We will keep updating here on the rebolting progress, so make sure to check back or email us if you have any questions.


This entry was posted on Saturday, November 28th, 2015 at 19:15 and is filed under Kalymnos news. You can follow any responses to this entry through the RSS 2.0 feed. You can skip to the end and leave a response. Pinging is currently not allowed.
15 Responses to "The Municipal Rebolting Project is Now Underway"